Dr. Lynn Akey, Student Success, Analytics and Integrated Planning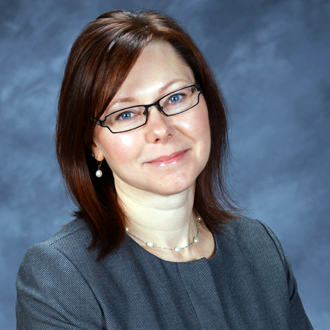 Dr. Lynn Akey serves as the Vice President for Student Success, Analytics and Integrated Planning. Dr. Akey provides leadership for university student success initiatives and the areas of student success management, registration and academic records, university advising, strategic planning, institutional analytics and accreditation. Dr. Akey is the institution's leader in data governance and linking institutional processes within a context of integrated planning.
Achievements
Dr. Akey has served at Minnesota State University, Mankato since 2000, with over 20 years of professional experience and expertise in integrated and strategic planning; student development and success; institutional research and analytics; and accreditation and assessment of student learning. Her current leadership role was preceded by positions of increasing responsibility in Academic Affairs and Student Affairs. Dr. Akey is Board Chair of the Society for College and University Planning (SCUP) Board of Directors, member of the Higher Learning Commission Peer Review Corps, and graduate of the Harvard Institute for Educational Management. Dr. Akey's numerous accomplishments include a record of refereed and invited scholarly publications and presentations, consultantships, grants, and professional service, as well as multiple honors and awards.
Background
Dr. Akey earned her Ph.D. in Educational Policy and Administration, Higher Education from the University of Minnesota, a M.A. in College Student Personnel from Bowling Green State University, and a B.S. in Psychology from Northeast Missouri State University/Truman State University.